Microsoft Word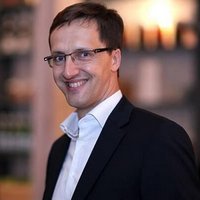 Review by
Sam, software expert
Microsoft Word is a word-processing program by Microsoft Corporation designed to help users create professional documents for a wide range of reasons. With millions of people using the program, Microsoft word has grown to be one of the biggest and best word processing programs in the market.
Among the features to expect with Microsoft Word include:
The ability to view and edit PDF files for different versions of the program. This makes it easy to send official documents in PFD form and expect them to be worked on accordingly.
The program has an easy to use interface that does not require a lot of technical knowledge of computers to operate. Most users only need to start typing with no modifications or settings needed.
Some versions of Microsoft Word such as Microsoft word 2016 offer more seamless integration with OneDrive enabling you to store and back up your files.
The MS word programs come with tools which enable easy editing of documents for more accurate work. This is especially important for official and, or academic documents.
It allows users to add charts and graphs in the documents for professional presentations.
The app allows you to view previous versions of the document. This makes editing work easier.
Version:
1811-build-11029.20108
Runs on:
Windows Vista / 7 / 8 / 10
Language:
English / German / Portuguese / French / Russian / Italian / Dutch / Spanish / Polish
Last updated on:
May 07, 2019
BEST ALTERNATIVES
COMMENTS