Safari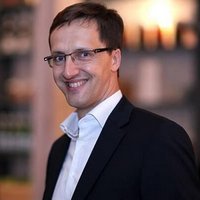 Review by
Sam, software expert
Accessing the internet has never been easier than with Safari browser, a simplistic browser that allows easy access to the internet. The browser comes with added security features to ensure that every user gets the security they need for their computer system while browsing the internet.
This prevents you from being attacked by malicious hackers. It is a reliable and free browser that will enhance your experience throughout your use of the internet.
The browser comes with a number of features and benefits that make it an ideal pick.
It is light on your system and does not take up too much space.
The browser has an easy to use interface that does not require extensive knowledge in computers to use.
Safari is fast enough to work properly in all kinds of settings whether in school, business or for personal use.
It is highly compatible with other web apps allowing for a greater experience for every user.
It has a private browsing feature as well as an incognito mode these prevent the system from storing your browsing history.
The browser is able to place your frequently accessed site on the main loading page. This ensures that you have easy access to your favorite sites.
Runs on:
Windows Vista / 7 / 8 / 10
Language:
English / German / Portuguese / French / Russian / Italian / Dutch / Spanish / Polish
Last updated on:
May 07, 2019
BEST ALTERNATIVES
COMMENTS