Mozilla Firefox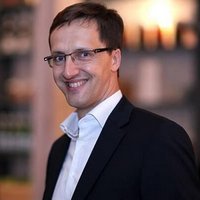 Review by
Sam, software expert
Branded as one of the best internet browsers in the market, Mozilla Firefox offers you the best browsing experience. It is a product by Mozilla Corporation and it is aimed at providing users with an interactive and easy-to-use browser which will cater to all their online needs. Its features are friendly and modern, in line with the current technological advances.
The Mozilla Firefox browser boasts of a fast, smart and personal web experience through features that enhances seamlessness. This browser is able to actively use prediction to provide multiple suggestions throughout your entire web browsing experience.
You can be sure of your information's safety when using the Mozilla Firefox browser. It has the best privacy options in the market which prevent websites from tracking and, or getting your information. The browser features add-on capabilities which hosts add-ons such as ad blockers and so much more.
Its sync capabilities enable you to connect through multiple devices using the same browser. This enhances continuity such that whatever pages and passwords you use are available whenever you need them. The sync feature also allows you to send any video or content from your phone to a larger screen for a more wholesome experience.
Runs on:
Windows Vista / 7 / 8
Language:
English / German / Portuguese / French / Italian / Dutch / Spanish / Polish
Last updated on:
May 07, 2019
BEST ALTERNATIVES
COMMENTS