Baidu Browser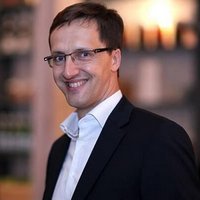 Review by
Sam, software expert
Having a good browser helps guarantee limitless access to the internet for any user. That is why you need to consider using Baidu, a browser designed to help users enjoy the best time on the internet.
As one of the largest search engines in the world, the Baidu browser is based on chromium, a famous engine which also drives Google Chrome. The browser is built for people looking to get more than just a browsing experience. The browser comes with a number of features which make it the ideal pick for any internet user. These include:
A sidebar for quick access to bookmarks and downloads. This makes it easier to locate important pages.
It allows zooming of the screen to make it easier to take closer and more detailed views of different content on the internet.
The browser comes with social media widgets. Users can easy access to their favorite social media sites in one click.
The browser supports mouse gestures to manipulate tabs. This is accessible through the tools section.
A media button allows users to download videos from a page.
Users can mute the volume in all tabs. This is especially ideal for users who have any opened tabs and can't really tell where the sound is coming from.
Runs on:
Windows Vista / 7 / 8 / 10
Language:
English / Portuguese
Last updated on:
May 07, 2019
BEST ALTERNATIVES
COMMENTS