Google Chrome (64-bit)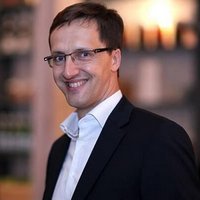 Review by
Sam, software expert
Are you looking for that browser which will help you better access the internet with features that make your overall experience pleasant? The Google Chrome 64 bit version is the browser to choose. Google chrome is a world leading browser that is easy and free to download.
It features a number of features that will benefit you as the user. These include:
Enhanced productivity- This is mostly achieved through speeding up your browser as well as handling your routine tasks. The browser has password saving capabilities which remove the need to remember your passwords every time you need to log into your favorite sites.
It offers you more than 150,000 extensions which help perform tasks such as collecting emails from potential clients, sourcing for keywords, viewing media files online, playing online games, and so much more.
The browser can hold up to 100 tabs at any one time. This enables you to multitask throughout the day and keep up with your personal, work, or academic tasks.
Through smart technology Google chrome is able to offer suggestions when performing searches online.
It has translate features that can translate pages through multiple languages thus increasing accessibility.
The browser will diligently save your browsing history for as long as you use it. An incognito mode, however, prevents it from storing any browsing history.
Runs on:
Windows 7 / 8 / 10
Language:
English / German / Portuguese / French / Russian / Italian / Dutch / Spanish / Polish
Last updated on:
May 07, 2019
BEST ALTERNATIVES
COMMENTS