UC Browser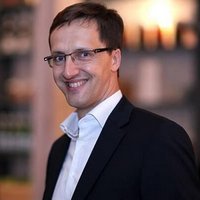 Review by
Sam, software expert
The UC Browser is a product by UCweb that enables you to enjoy unlimited internet browsing through your phone. Since 2004 the UC browser has been built to offer you the best experience through an easy-to-use interface. It includes different products within the browser which not only fit your internet needs but also enrich your experience.
The UC browser is free and compatible with more than 5 operating systems. This way, you get to enjoy your preferred mobile device. Among the features to expect on your UC browser include an ad blocking feature which ensures you do not get bothersome ads throughout your browsing experience.
The browser also boasts of fast and reliable downloads. This is especially ideal because it saves you valuable time. Not to mention that the app will continue downloading your files from the breakpoint in the event of an interruption.
When it comes to using your browser at night, UC browser has your back through their night mode. You will get to enjoy a wide variety of videos through their collection. It will not matter what kind of connection you are using as the browser compresses all data and makes it possible to browse more for less.
Runs on:
Windows Vista / 7 / 8 / 10
Language:
English / Portuguese / Russian / Spanish
Last updated on:
May 07, 2019
BEST ALTERNATIVES
COMMENTS