Google Input Tools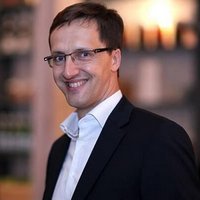 Review by
Sam, software expert
One of the most important communication tool in the world today is language. Considering the diversity in the languages we have today, it is important to have a tool such as Google input tools that collects all these languages for easy interaction with technology.
You can now type characters in different languages without installing any language setting on your computer.
Such convenience has allowed people from all over the world to interact by using different languages. Through Google Input Tools, people can now express themselves better by using languages that they are most familiar with.
It is easy and free to download.
It has a friendly user interface which makes it easy to use.
It supports a wide range of languages thanks to a big user base across the globe. This increases the chances of you finding your language online from other users.
You have the option of adding or removing languages based on their preferences. You, therefore no longer have to deal with languages that offer no relevance.
The extension features a customer dictionary for the new and uncommon words you use. This makes it easy to keep track of your words as well as build on the acquired knowledge.
Runs on:
Windows Vista / 7 / 8
Language:
English / German / Portuguese / French / Russian / Italian / Dutch / Spanish / Polish
Last updated on:
May 07, 2019
BEST ALTERNATIVES
COMMENTS