PDF Download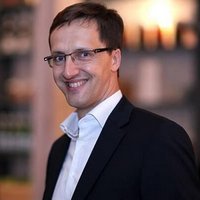 Review by
Sam, software expert
It is possible to access PDF files without having to download them on your computer this is especially ideal for files that you only need for a short while such as different reports. You can easily access these files using the PDF Download extension. The option also allows you to download the file and read it through your browser.
This extension is built of Mozilla Firefox users and is designed to make aces sot these files easily. This saves you the time and space.
By using the PDF download extensions, you will be enjoying a number of benefits.
The extension is easy to download and install in your Firefox browser. The whole process is straightforward and the interface makes it easy to use. You will not need extensive knowledge of computer systems.
It also allows you to download the file locally before viewing it on Firefox. This way, you do not need a separate reader for your files, you can easily use your browser.
The extension shows you the size of the file before downloading it. This gives you the option of downloading it, converting it, or simply reading it online.
Your browser will be at a lower risk of crashing due to PDF files.
Version:
for Internet Explorer 3.0.0
Language:
English / German / Portuguese / French / Italian / Dutch / Spanish / Polish
Last updated on:
May 07, 2019
BEST ALTERNATIVES
COMMENTS