Mozilla Thunderbird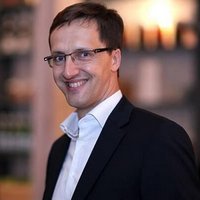 Review by
Sam, software expert
Using Thunderbird to work with email, you get:
high security; in Windows, the program does not use the IE engine to display emails in HTML format, and therefore does not respond to all traditional vulnerabilities; of course, nothing will save if you run the attached file in a letter from an unknown recipient with the name " Naked Britney"
excellent HTML support; not only does the email client accurately display HTML, it also has a great HTML editor that creates compact code
virtual folders;
except filters, and also traditional folders where it is possible to store letters under certain conditions, Thunderbird supports the virtual folders which are physically just results of search, the multiple filter; speed of work in such folders is orders of magnitude higher
a well-thought-out interface, available for mastering even a person far from high technology (customizable toolbar, concise menu, etc.).)
extensibility;
mail client supports changing the look of themes and adding new unique features with extensions;
Thunderbird will automatically filter out ads, and can also only download the headers and the emails to manually delete on the server. RSS news is supported. The mail client is being developed, new versions are regularly released, found errors are corrected, new functions are added.
Last updated on:
Nov 21, 2012
BEST ALTERNATIVES
COMMENTS