VLC Media Player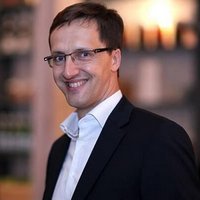 Review by
Sam, software expert
VLC Media Player is a really powerful multimedia player for Windows. It is really fast capable of playing all media formats.
VLC Media Player only needs 3 seconds to be ready to work, all you have to do is select the file and VLC will play it.
It supports MPEG-1, MPEG-2, MPEG-4, DivX, mp3, ogg, ... as well as DVD, VCD, and some streaming protocols.
It can also be used as a server to broadcast in one-way (unicast) or group (multicast) modes in IPv4 or IPv6 on a high-bandwidth network.
In addition to everything, it is able to play underloaded files, which is really necessary if you download videos, and want to make sure that you download really what you need.
With all these features, VLC Media Player (formerly known as VideoLan client) has become the most popular media player.
Last updated on:
May 11, 2014
BEST ALTERNATIVES
COMMENTS