Windows 7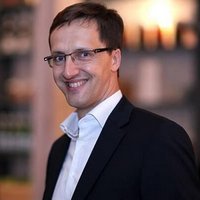 Review by
Sam, software expert
Windows 7 is one of the best-operating systems produced by Microsoft Corporation. It was preceded by Windows Vista and was designed to offer users a wide range of features. These were meant to help improve their computer experience for personal, commercial and academic use.
Some of the most iconic features and improvements within this operating system include:
It has an improved control panel
It is a high-speed OS designed to handle more tasks. This is especially important because most of the modern software in the market require high speed operating systems.
The OS combines both system security and maintenance in a Windows Action Center tab. Apart from making it easier for you to locate these vital features for your operating system, the tab also makes it easier for you to carry out maintenance procedures and keep your overall system in check.
It has high software compatibility. Unlike its predecessor, the Windows 7 operating system will support an even wider range of software.
The OS has been improved to support features such as color calibration, troubleshooting, biometric devices integration, credential managers and so much more.
The OS also comes with features that improve user experience such as more than 10 additional sound schemes.
Last updated on:
09 March, 2019
BEST ALTERNATIVES
COMMENTS