Typing Master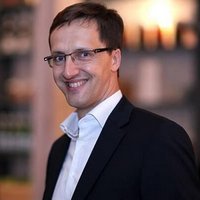 Review by
Sam, software expert
In a world where almost everything is done using a computer, learning how to type is increasingly becoming an essential skill. In most fields, you do not just need to know how to type, you also need to type fast and accurately.
This is why you need the typing master app, an app developed to help teach you how to type like a professional. Unlike other tedious and boring forms of lessons, Typing Master has managed to combine both games and lessons into teaching you how to type.
Typing Master has a number of features and benefits to the user. They include:
The app helps you master your typing speed and accuracy through helpful typing lessons. This is especially essential when looking for a job.
In addition to lessons, the app also offers its users a series of games meant to help them build and improve their skills.
It supports multiple versions of Windows, including Windows 10 which offers touch typing lessons as well as a real-time analysis widget. This checks your typing skills and speed before creating tailored exercises.
The app is easy to use an install. You will not need advanced knowledge in copters to use the app.
Last updated on:
Nov 11, 2018
BEST ALTERNATIVES
COMMENTS