Microsoft Word 2019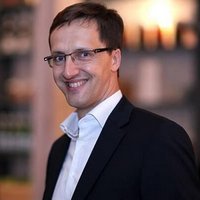 Review by
Sam, software expert
The Microsoft word 2019 word-processor for Microsoft is the latest offering in the market by Microsoft Corporation. Through the years, Microsoft has worked hard to ensure that every version of their word processors come with great features and better improvements.
Microsoft word 2019 is no different. It offers features and benefits that would benefit both commercial and personal users. They include:
You will still be able to view and edit PDF files.
The app features improved inking features which allow you to better use the pen and stylus over a keyboard and mouse. This is especially ideal for tablets and iPad.
There are new animation features on PowerPoint to improve your presentations. This also includes Morph and zoom features.
The excel program has new formulas and charts for data analysis. You will find this ideal when carrying out accounting functions for both commercial and personal use.
The UWP replaces OneNote on the Microsoft 2019 version. You still have an option of installing OneNote, however.
The app still allows you to view previous versions of the document. This makes editing work easier.
There are different icons for word, excel, PowerPoint and Outlook.
Users with Mac OS will be able to use Focus Mode in word, 2D maps on excel and 4k video exports on PowerPoint.
Runs on:
Windows Vista / 7 / 8 / 10
Language:
English / Russian /
Last updated on:
March 25, 2019
BEST ALTERNATIVES
COMMENTS