10bit Malware Fighter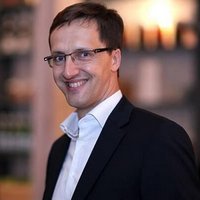 Review by
Sam, software expert
The 10bit Malware Fighter is an antivirus program that guards against various forms of attacks on your computer system. It is built both for individual and corporate web users. The 10bit Malware Fighter comes with features which allow easy installation and operating for the much-needed protection against any attack.
It has both free and paid versions for different users. Each version offers a different level of protection and number of features.
The app offers real-time protection against attacks regardless of the version you pick. This is especially important for web surfers as it allows great freedom with their browsing.
Its protection against ransomware blocks unsigned documents and programs. The app also features a Safe Box which protects important documents from hacking.
Its malware protection feature prevents data loss and identity theft. This is especially important for people who bank and make monetary transactions online.
The app is designed to detect and prevent over 2 million malware.
The app also features an anti-Cryptocurrency mining feature. Hackers can add Cryptocurrency mining code on the system to slow it down enough for them to carry out their attacks. The features ensure that your system stays clean and fast enough for your convenience.
Runs on:
Windows Vista / 7 / 8 / 10
Last updated on:
May 30, 2019
BEST ALTERNATIVES
COMMENTS