Snipping Tool++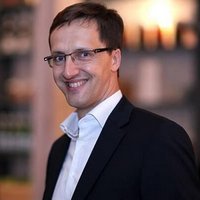 Review by
Sam, software expert
The world we live in requires plenty of information in the most efficient ways. One way of efficiently capturing important information is through taking screenshots from user interfaces. It saves time and resources, not to mention that it delivers live proof of what is happening on the screen.
WITH THE Snipping tool ++, you will no longer have to worry about taking professional screenshots from your computer. The program allows users to take screenshots of specific pages. It is free and easy to download the app that does not require a lot of knowledge of computers to operate.
Some of the benefits you can expect from Snipping tool ++ include:
An image editor. The basic image editor provided by this program allows people to cut, crop and hide certain information before saving and sending the screenshots. This ideal for different users. For example, users with online classes can decide to perform different edits on their screenshots to drive a point.
It allows one to take screenshots of a specific part of a page thus leaving out other irrelevant information.
It has a small footprint and will not weigh down on your computer.
Users can easily upload the image to imgur.
Runs on:
Windows NT / Vista / 7 / 8
Last updated on:
Jul 20, 2019
BEST ALTERNATIVES
COMMENTS