Internet Download Manager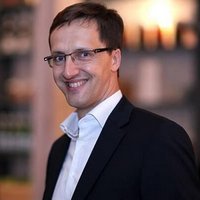 Review by
Sam, software expert
Are you looking for the best service for video downloads online? IDM is the best tool for the job.
It is designed to help boost download speeds by up to 5 times, allowing you the convenience of watching anything you want both online and offline.
The IDM not only boosts download speeds, but it also features error recovery and resume capability which allow you to continue with downloads even after interruptions. This is especially useful for people using mobile networks for their internet as it saves them the extra charges.
It fast downloads are made possible by an intelligent dynamic file segmentation system which downloads the whole video in parts.
It supports proxy servers, FTP and HTTP protocols, firewalls, redirects, cookies, authorization, audio, and video processing. This way, you do not have to find more download programs.
The Internet Download Manager supports multiple browsers such as chrome and Firefox. This allows you the freedom to use the program on your terms.
Its download and setup is easy and requires no advanced knowledge in computer systems. This is also true for its user interface which is properly detailed for your benefit.
The program supports multiple languages and downloads categories.
Runs on:
Windows Vista / 7 / 8
Language:
English / German / Portuguese / French / Russian / Italian / Dutch / Spanish / Polish
Last updated on:
Jul 20, 2019
BEST ALTERNATIVES
COMMENTS