Nox APP Player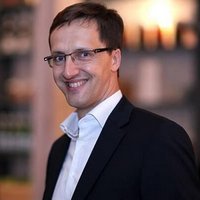 Review by
Sam, software expert
The Nox Player is built to help users play android games and apps o their PCs and Macs. This android emulator is free to download and use, making it easy for anyone to use it. It is based on creating a virtual environment for better interaction.
Here are some of the features to expect from Nox App Player.
This app has a clean and easy to use interface. Anyone, even people with little computer knowledge can use the Nox Player. The ease of use also makes it easy to enjoy the whole experience.
It is easy and free to download. Additionally, users can easily download the apps they want from the Google play store directly to the player.
It supports 3rd party controller devices such as joysticks. The app also works well with keyboards, gamepads, script recording, and multiple players.
With the Nox Player, it is possible to open multiple apps at the same time. This brings more flexibility and seamlessness into your whole gaming experience.
The Nox player also comes with additional features such as an in-built web browser to help surf the internet.
It is possible to customize and personalize the sidebar to fit your preferences as well.
Runs on:
Windows Vista / 7 / 10
Language:
English / German / Portuguese / French / Russian / Spanish
Last updated on:
Jul 20, 2019
BEST ALTERNATIVES
COMMENTS