Google Input Tools for Windows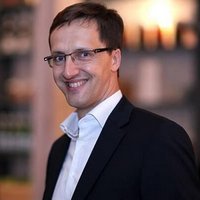 Review by
Sam, software expert
It is now possible to type characters in different languages without even having to install any language setting on your Windows OS.
Such convenience is afforded through the Google input tool extension which allows users to express themselves better using different languages, and or languages that they are most familiar with. This, in turn, brings about more connectivity across the globe.
The extension is easy and free to download. Once downloaded, the extension is easily accessible on the top right side of your browser.
The user interface is friendly and easy to use with clear links to help you navigate through using the extension. This will make your experience as seamless as possible.
It supports a wide range of languages thanks to a big user base across the globe. You can easily find your preferred language from other users.
Users have the option of adding or removing languages based on their preferences. You, therefore no longer have to deal with languages that offer no relevance.
The extension features a customer dictionary for the new and uncommon words you use. This makes it easy to keep track of your words as well as build on the acquired knowledge.
Version:
Runs on:
Windows Vista / 7 / 8 / 10
Language:
English / German / Portuguese / French / Russian / Italian / Dutch / Spanish / Polish
Last updated on:
Jul 20, 2019
BEST ALTERNATIVES
COMMENTS