WinRAR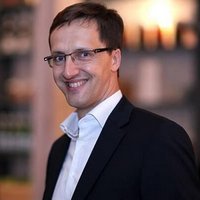 Review by
Sam, software expert
When it comes to creating file archives using a reliable application, you can always trust WinRAR to do the job. It is able to create file archives in RAR and ZIP formats for easy storing and sharing. The app can easily be used for both personal and business use.
There are a number of benefits and features which make Winrar stand out. They include:
It has an easy to use interface with easily accessible help options for people who might need them. You can carry out every action with only a few number of clicks.
The app is also capable of unpacking a wide range of file formats. This means that you can receive multiple files in different formats and still be able to access or view them.
It is small in size and does not take up too much space on your system.
Through the app, you can also easily encrypt and protect documents for sharing purposes. Such a feature is important because it ensures the safe sharing of confidential information across the internet.
While there are other versions of other operating systems, WinRAR is only compatible with Windows operating system. There exists, however other versions of WinRAR that are compatible with other operating systems.
Runs on:
Windows Vista / 7 / 8
Language:
English / German / Portuguese / French / Russian / Italian / Dutch / Spanish / Polish
Last updated on:
Jul 20, 2019
BEST ALTERNATIVES
COMMENTS