7-Zip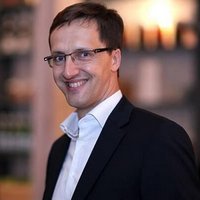 Review by
Sam, software expert
Handling of files requires the right software to help move and store. The 7-Zip is a program designed to archive and unpack files. This allows the easy sharing of large files in a manageable manner as well as reduces the size of the files to save memory in your system. The program also enhances file security by providing the required encryption.
There are a number of features and benefits one should expect from the 7-Zip program.
The 7-Zip program is an easy to use program with a basic user interface that does not require in-depth knowledge of computers to operate.
Support for multiple files such as 7z, GZIP, BZIP2 & TAR. The program can also unpack RAR, CAB, ARJ, ISO, LHZ, MSI, CHM, WIM, Z, CPIO, RPM, NSIS, & DEB.
It can easily integrate with Windows Shell, command line version, and file manager for seamless work.
It comes with heavy encryption by use of a pseudo-random number generator which protects your data when sharing.
The program is light on your system. This helps save your system memory.
The program also comes with an SDK (software development kit) to help perform lossless data compression which perfectly reconstructs original data from the compressed data thus maintaining your files.
Runs on:
Windows NT / Vista / 7 / 8 / 10
Language:
English / German / Portuguese / French / Spanish
Last updated on:
Jul 20, 2019
BEST ALTERNATIVES
COMMENTS