Tik Tok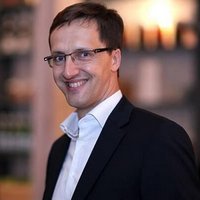 Review by
Sam, software expert
It is now easier to create, share and upload homemade videos using your mobile device. With the Tik Tok app, users can now create videos at will. It is an easy to use the app with easy features that allow people to publish personal videos. The app is free and easy to download allowing millions of users from around the world to use it.
Tik Tok allows fast uploads and can handle a wide range of videos. Its database comes with a wide range of content for people to watch. Users can simply decide to watch the content that has been uploaded by their peers.
There are a number of benefits associated with this app. They include:
Users can add music and effects on their videos to make them more interesting and unique. This also includes adding fun stickers and emojis.
It contains millions of videos which act as an inspiration to new users.
The app comes with free editing tools that make it easy to merge, trim, cut and duplicate your videos. This boosts uniqueness of content.
Tik Tok also allows users to enjoy free streaming filters for their videos, thus allowing them to create professional content.
Last updated on:
Jul 20, 2019
BEST ALTERNATIVES
COMMENTS