Skype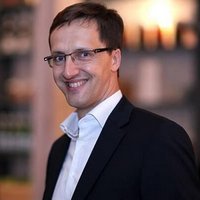 Review by
Sam, software expert
When it comes to keeping in touch with your friends, family and business associates, Skype has your back.
Developed in 2005, Skype is a communication app designed to help you make video calls, send instant messages and SMS to other users across the globe.
Its ease of use and friendly interface ensures that no advanced knowledge in computer systems is needed to operate it.
Skype is better known for its video calls capabilities and has millions of people using it.
The video calls are free and the app supports multiple devices and operating systems. It supports synchronizing on devices as well such that you can connect your computer o your phone or tablet at any moment.
Skype offers two packages for its users. Users can choose to pay for services or choose to use it for free. Premium services offer additional features.
The video call feature supports conference calls but only up to a certain number of links before you have to pay.
It is safe and secure such that none of your data will get lost and your computer will not be exposed to malicious attacks.
The app also lets you call regular numbers at an affordable price regardless of where you are in the world.
Runs on:
Windows Vista / 7 / 10
Language:
English / German / Portuguese / French / Russian / Italian / Dutch / Spanish / Polish
Last updated on:
Jul 20, 2019
BEST ALTERNATIVES
COMMENTS