Messenger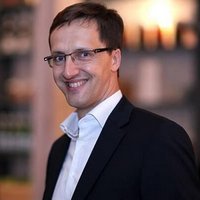 Review by
Sam, software expert
The messenger from Facebook is a messaging app that allows people to interact with their friends and family. Built for use by Facebook users, this app has been developed for ease of use. It comes with features that go beyond simple messaging.
Some of the benefits to expect as a user include:
The app is free and easy to use with no need for advanced computer knowledge to handle. With it, you will be able to send messages and media files to your Facebook friends at no cost.
The app is available for different mobile operating systems such as Mac OS and Android. Additionally, the app is built to sync with multiple devices.
It is safe and secure thus ensuring that your private communication remains private.
The app comes with features such as chat heads, which allow easy aces sot the app without interfering with your work.
It has an offline feature which prevents people from knowing when you are online.
The app has notifications and custom themes to enhance user-experience.
It allows users to make HD calls, snap photos and shoot videos. You will also be able to record voice messages with the app.
The app also comes with group messaging features which allows easy communication between large groups of people.
Language:
English / German / Portuguese / French / Russian / Italian / Dutch / Spanish / Polish
Last updated on:
Jul 20, 2019
BEST ALTERNATIVES
COMMENTS