Facebook for Windows 10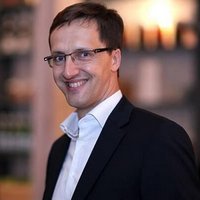 Review by
Sam, software expert
It is now possible to access your Facebook account through your Windows 10. The Facebook for Windows 10 app allows you to access both your account and other Facebook accounts. This eliminates the need of having a browser and preserves your system's memory.
There are a number of benefit and features which make this app an ideal pick for your system.
The app is readily available at the Microsoft store. Usually, applications from the Microsoft sore are properly vetted to ensure that they do not harm your system.
The app is easy and safe to download the download process is fast and only requires a few clicks to commence and install on your system.
The app will protect your personal data. Facebook goes out of its way to ensure that your personal information is kept intact.
The app is able to synch notifications through multiple devices. You will, therefore, not need to sue all your devices at the same time.
The app is free of charge. While you will not pay anything to download and use the app, other services within the app might cost you.
The app is also equally easy to uninstall. You will only need a few clicks of the button to get rid of the app.
Language:
English / German / Portuguese / French / Russian / Italian / Dutch / Spanish / Polish
Last updated on:
Jul 20, 2019
BEST ALTERNATIVES
COMMENTS