Telegram for Desktop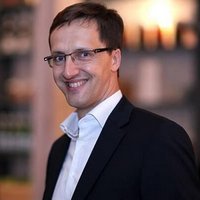 Review by
Sam, software expert
It is now easier for telegram lovers to connect and keep in touch with their friends and loved ones using their favorite app on their desktop.
Telegram is a messaging software that enables the sharing of messages and files between people. The desktop version of the application makes it easier to do so by supporting both Windows operating systems and Mac operating systems.
The desktop version offers the same privacy offered by the mobile version with the same benefits. The telegram for desktop app comes with features and benefits that make it ideal for communication. These features and benefits include:
It is free and easy to download making it easier for users who do not have advanced knowledge in computers to use it.
It allows all kinds of media download exchange and downloads. This is ideal for both personal or work-related files
It allows syncing across multiple devices. You will not miss out on whatever is happening around you.
It allows sending of documents.
The storage system is cloud-based which is more secure. It also ensures that should you lose your device, you will still get your messages.
It is easy to download and does not require extensive knowledge of computers to operate.
Runs on:
Windows 7 / 8 / 10
Language:
English / German / Portuguese / Italian / Dutch / Spanish
Last updated on:
Jul 20, 2019
BEST ALTERNATIVES
COMMENTS