WeChat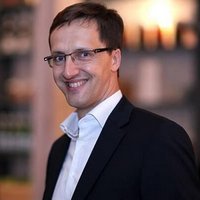 Review by
Sam, software expert
When it comes to communicating with friends and family, WeChat not only delivers but also gives more than a communication medium. Built to offer everything that enhances proper communication, this China-based app can be used for messaging services, social media as well as a mobile payment service.
It is free and easy to download making it easy to use for billions of people. Not to mention that supports different operating systems. This way, one does not need to get specific devices to use it.
The app comes with a number of features and benefits. These include:
It allows for easy mobile payment and money transfer between people. Not only is the medium easy to use but also safe with features that help protect users' money.
The app can easily be integrated with other social media sites such as Facebook and Tencent.
Messaging features present on the app include:

Hold-to-talk messaging
Video calls and conferencing
Media sharing
Video games
Location sharing

The WeChat app also allows users to communicate with random people should they wish to.
It supports three types of official accounts i.e. service accounts for business organizations, subscription accounts for subscribed followers and enterprise accounts.
Last updated on:
Jul 20, 2019
BEST ALTERNATIVES
COMMENTS