WhatsApp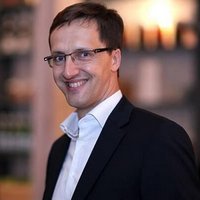 Review by
Sam, software expert
In a world where staying connected is a necessity, having the best app to keep you communicating with your friends and loved ones is greatly appreciated. With WhatsApp, you have a better chance of staying in touch with everyone around you.
The WhatsApp app comes with features that boost seamless communication with your loved ones from anywhere in the world. It is free of charge with no frequent logins required hence ensuring that any and all updates get to you on time.
The app allows multimedia sharing among parties to support a more wholesome experience. With free video and calls from all over the world, you will be able to communicate with whoever, whenever you want to.
WhatsApp also features a group chat function. This way, you will be able to communicate with your group of friends or family and get things done without actually having to meet. Its end to end encryption guarantees the safety of your chats throughout the use of the app. Not even WhatsApp will be able to read your texts.
Synching between your phone and computer has also been made possible through WhatsApp web which allows you to connect and work from your computer through a simple QR code.
Language:
English / German / Portuguese / French / Russian / Italian / Dutch / Spanish / Polish
Last updated on:
Jul 20, 2019
BEST ALTERNATIVES
COMMENTS