Instagram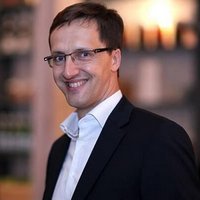 Review by
Sam, software expert
Of all the modern social media sites of the world, Instagram is the only one that only features photos and video. The app was developed to allow people to share their pictures while at the same time viewing pictures from their friends and family.
Instagram is a free service that is easy to use and has fun features which enhance the user's experience. There are a number of benefit and features provided by Instagram which hosts more than 1 billion users from all over the world.
The app is free and easy to download. The installation process is easy as well. You will not require any advanced knowledge in computers to use the app.
It has fun features such as double tapping to like a picture. The app also allows sharing of pictures through different mediums and social media sites.
Business owners who want to raise awareness of their products can also do so using Instagram.
The app has a stories feature where users can update their friends and families about what is happening in their lives using posts that disappear every 24 hours.
It supports multiple languages and offers great privacy for user information.
Instagram also allows you to go live and connect with your friends and family in the moment.
Language:
English / German / Portuguese / French / Russian / Italian / Dutch / Spanish / Polish
Last updated on:
Jul 20, 2019
BEST ALTERNATIVES
COMMENTS