Hotspot Shield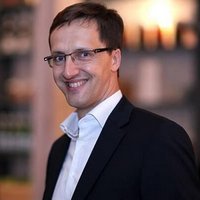 Review by
Sam, software expert
Hotspot Shield is a VPN service that allows users easy access to the internet without having to worry about their safety online. With more than 600 million users already, this VPN offers unparalleled service by supporting multiple operating systems.
Apart from securing your private data through an encryption process, the VPN also offers great security from hackers and ISPs. It allows you to access the internet from different places around the world.
This is especially ideal when dealing with sites whose access has been blocked. The Hotspot Shield VN will work well in a school environment as well as your workplace.
The Hotspot Shield VPN offers a number of additional services to users.
It unblocks any website for users. There is nothing like a restricted website when you use this service.
It protects your IP address. Some sites might restrict your access by blocking your IP address.
It allows you to surf the internet anonymously. This gives you more freedom to explore and learn.
It secures your online payments and transactions. This is ideal for people running stores or buying goods online.
The VPN service offers malware protection. This feature has been added to the latest version of Hotspot shield.
The Hotspot Shield VPN also offers a free and premium version for different users.
Runs on:
Windows Vista / 7 / 8 / 10
Language:
English / German / Portuguese / French / Russian / Spanish
Last updated on:
Jul 20, 2019
BEST ALTERNATIVES
COMMENTS