Betternet Free VPN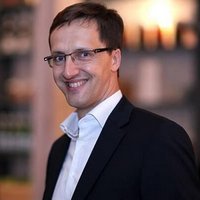 Review by
Sam, software expert
The Betternet VPN is a free service that allows you great browsing freedom without the risk of losing your privacy. It is built for all kinds of web users and guarantees excellent service at all times.
The VPN presents a string of benefits. These include:
Apart from supporting different operating systems, the Betternet free VPN is also simple to download and use. You will not need a lot of technical knowledge to operate the service
No registration is needed to use this service. All you have to do is touch the connect button and you are good to go.
It offers online privacy by encrypting your network connection. This will enable you to browse privately and access your most favorite sites.
He VPN prevents you from falling for scams and malware through a secure browsing system. This makes it easy to use for business and personal use.
It offers a fast and reliable connection. Encryption of data slows down many networks. With the Betternet Free VPN service, however, you will not have to worry about slow internet connection.
It has multiple server locations to pick from. With more than 5 locations, you will have greater online freedom for browsing and accessing any site.
Runs on:
Windows 7 / 8 / 10
Language:
English / German / Portuguese / French / Russian / Italian / Dutch / Spanish / Polish
Last updated on:
Jul 20, 2019
BEST ALTERNATIVES
COMMENTS