Avast Free Antivirus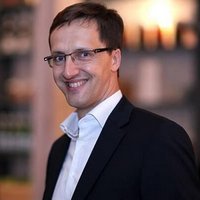 Review by
Sam, software expert
The Avast free antivirus is designed to protect your computer system from malicious attacks from viruses, malware, spyware, and ransomware. These attacks might cost you through damaging your system or stealing your personal files.
Labeled one of the best antiviruses in the market, this application is lighter and faster than ever. It is built to accommodate different operating systems such as Windows, Mac, Android, and IOS.
The application offers 3 additional products to the free protection they offer home users. These are:
Pro-anti-virus
Internet security which helps you shop and bank online securely
Premier designed for programmers who might be handling risky programs. It also protects against phishing
For users using windows 7 and above and who already have the antivirus, downloading the latest conversion does not require one to remove the older one as the system will automatically recognize the relevant updates.
The application, through its developers, is updated with millions of virus definitions every month. This allows the anti-virus to stay ahead of any virus development in the market.
The antivirus requires that these requirements be met by the operating systems.
For windows, the operating system should be:
Microsoft Windows 10 / 8.1 / 8 / 7 SP1 or higher / Vista / XP SP2 or higher (any Edition, 32-bit or 64-bit)
The computer should have a Processor Intel Pentium 4 / AMD Athlon 64 or above
A RAM memory of 256 MB or above
5 GB of free hard disk space
Language:
English / German / Portuguese / French / Russian / Italian / Dutch / Spanish / Polish
Last updated on:
Jul 20, 2019
BEST ALTERNATIVES
COMMENTS