Windows Movie Maker 2012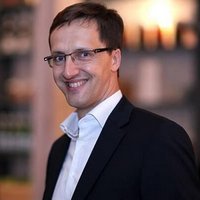 Review by
Sam, software expert
Video editing is an important skill for both commercial and personal use. The ability to edit a video and make it presentable does not have to rely on highly sophisticated and expensive software. The Windows Movie Maker is the ideal pick for users who would like to edit their video content.
It is easy to use with no extensive knowledge of computers needed to operate. This makes the program uniquely suited for people who are starting out on video editing as they learn to perform different asks.
There are a number of features and benefits that make the Windows Movie Maker stand out. These include:
It has a hardware acceleration feature which allows faster exportation, conversion, and saving of your media files. This saves you time.
The program also comes with a video stabilization feature to guarantee high-quality videos. This is ideal because more users do not use tripods when shooting videos. This creates shaky videos.
The program makes it possible to cut sections of the video from any part for a more professional touch.
Users are able to add soundtracks, create storyboards, and adjust audio.
Windows Movie Maker is easy and safe to download and it does not weight down on your computer system.
Language:
English / German / Portuguese / French / Russian / Italian / Dutch / Spanish / Polish
Last updated on:
Jul 20, 2019
BEST ALTERNATIVES
COMMENTS