Adobe Flash Player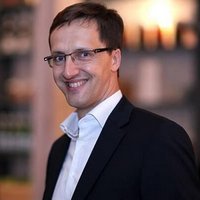 Review by
Sam, software expert
There is a lot of content online, and different ways to receive this content. Unlike the conventional means of displaying information which required writing text, internet users are now finding other mediums for communication.
This makes it important to have an application that enables you to access all this content regardless of its format. The Adobe flash player is designed to do just that.
It is a computer software built to help users watch video content online, play online games and stream both video and audio. Considering the number of media files posted online on a daily basis, it helps to have a player that prevents you from downloading each file.
The Adobe Flash Player app can also be used as a web browser extension that is easy and free to download.
Owned by Adobe systems, the player can run on both your computer and mobile device. It is easy and free to download making it easy for people without advanced knowledge in computers enjoy the service.
Additionally, the program offers you an additional benefit of an anti-virus program. This is especially important because not all content online is to be trusted.
The program supports multiple languages making it easy for millions of people to watch.
Runs on:
Windows Vista / 7 / 10
Language:
English / German / Portuguese / French / Russian / Italian / Dutch / Spanish / Polish
Last updated on:
Jul 20, 2019
BEST ALTERNATIVES
COMMENTS