GOM Player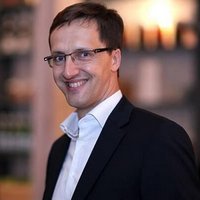 Review by
Sam, software expert
When it comes to entertainment using your computer system, it is important to have the best software and programs for a great experience. This is why you need to consider working with GOM player, a revolutionary player that is designed to help Windows users enjoy different forms of media.
The app is easy to use with an interface that enhances efficiency it is light on your system and will not weight it down. This also includes customizable features to fit your desired taste. There are other features and benefits offered by this player.
This player supports different formats that are accessible to users. Some of these formats include DVD, SVCD, AVI, CD, MP3, and MP4. Users can also enjoy HTTP streaming.
The player can pay incomplete files. This also includes broken AVI files. It skips bad frames and rebuilds the files index when necessary. This allows for a better experience when watching different media files.
Users can enjoy peer to peer streaming
It allows users to enjoy more than 5 subtitle formats.
The GOM player allows users to enjoy the VR experience by playing 360 degrees videos.
It makes it easy for users to search and play functions for 360 YouTube videos.
It enables users to download skins and loos fro, their official website.
Runs on:
Windows Vista / 7 / 8 / 10
Language:
English / German / Portuguese / French / Russian / Italian / Spanish
Last updated on:
Jul 20, 2019
BEST ALTERNATIVES
COMMENTS