KMPlayer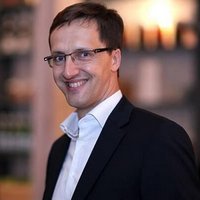 Review by
Sam, software expert
Also known as the K-multimedia player, the KMplayer is built for window media files to allow windows users to enjoy a wide range of entertainment and informational content. The player is designed with features that enable easy use. It is easy and free to install.
Here are some of the benefits you can expect from the KMplayer.
The player allows you to play a wide range of formats including DVD, VCD, MKV, Ogg, AVI, 3GP, OGM, AAC, WMA 7, 8, WMV, MPEG-1/2/4, RealMedia, FLV, and QuickTime.
Apart from handling a wide range of video formats, the KMplayer also supports a wider range of audio and subtitle formats.
It is possible to capture video, audio and screenshots using this player making it an all-rounded app that can also be used for light work.
The player allows its users a lot of flexibility in that they can set both audio and video effects on their projects. This means that the KMplayer can also be used to create and edit content.
Users can also select parts of a particular video that they find interesting as their favorite, perform different A-B repeats, change the skin depending on the kind of media file their playing and connect their computers with their phones through a KMplayer mobile app.
Runs on:
Windows Vista / 7 / 8
Language:
English / German / Portuguese / French / Russian / Italian / Dutch / Spanish / Polish
Last updated on:
Jul 20, 2019
BEST ALTERNATIVES
COMMENTS