Format Factory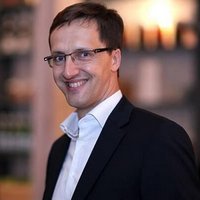 Review by
Sam, software expert
It is always important to have a system that converts your media files into different formats. This helps in instances where your media player cannot play a particular file due to its format. The Format Factory will do this for you.
The Format factory app is a media converter designed to convert any video, audio, and media files. This allows them to conform to system requirements or repackages them for transfer across mediums. You no longer need multiple media players for your files.
The app allows you to set the quality of the media across three mediums i.e. low, medium, and high.
It also has the ability to extract files from CDs, DVDs, and your computer.
The app is easy to download and use so you do not need in-depth knowledge of computers.
On the left side of the app's interface is everything you need to perform tasks such as choosing the destination type for your files and picking the right codec
It has a batch convert feature which enables you to convert multiple media files at any one time. This will save you a lot of time.
It supports up to 62 languages and has 4 skins for the interface thus making it easier for you to customize the look.
Runs on:
Windows NT / Vista / 7 / 8
Language:
English / German / Portuguese / French / Russian / Italian / Dutch / Spanish / Polish
Last updated on:
Jul 20, 2019
BEST ALTERNATIVES
COMMENTS