Free Video Editor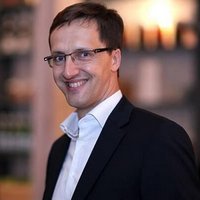 Review by
Sam, software expert
Looking to edit videos and make them better or more professional? Consider working with the Free Video Editor, an app built to ensure that you handle your videos in the most professional way. This easy to use application is not only free but also includes features that would come at a premium with other editors.
It is built to fit your system and does not take u too much space or computing power. This allows you to enjoy the app. There are a number of benefits attached to working with the free video editor app. They include:
A non-linear editor. This allows users to place different objects in any position on the timeline. Users can use any size, shape, position, and parameters of objects to create a professional video.
Visual and audio effects enhance the experience for both the user and viewers.
It comes with a wide range of parameters which help create unique videos.
Its friendly interface makes it easy to learn how to use the app in a short time. Everything on the app is highly accessible to the users.
The app supports popular formats which include visual, image and audio formats as well as codecs.
It comes with a stabilization tool for videos.
Runs on:
Windows NT / Vista / 7
Language:
English / French / Italian / Spanish
Last updated on:
Jul 20, 2019
BEST ALTERNATIVES
COMMENTS