VLC for Windows 10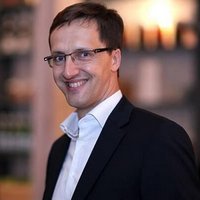 Review by
Sam, software expert
Most of the content we have to consume on our computers on a daily basis includes media files. It is, therefore, important to have a player that allows us access to these files.
The VLC software for Windows 10 allows users with this particular version of Windows complete access to a wide range of media files. This free and easy to use software takes about three seconds to load and can play a wide variety of files.
It is built to support both 32 and 24-bit versions of window. This makes it accessible to many users.
The application is light on your system and does not take up too much space. This enables it to launch fast.
It supports files such as MPEG-1, MPEG-2, MPEG4, Mp3, DivX, and so many more.
The application can convert audio and video formats into your preferred format. Such versatility allows you to use VLC for school and work projects.
It comes with remote control capability. Not to mention the user interface is straight forward and easy to use.
You can add and synch subtitles in movies as they play. You can also burn CDs using VLC.
VLC allows you to lay incomplete videos, especially when downloading large media files.
Language:
English / German / Portuguese / French / Italian / Spanish / Polish
Last updated on:
Jul 20, 2019
BEST ALTERNATIVES
COMMENTS