Netflix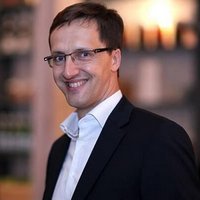 Review by
Sam, software expert
Netflix is an online media streaming platform that lets you watch your favorite movies and TV shows. The program allows users to watch whatever they want from anywhere in the world as long as they have a good connection to the internet.
It comes at a low price with 3 payment options. You should not expect any extra costs and subscribers have the option of opting out any time they wish to. This allows you the freedom to use the program whenever you want.
The program provides unlimited streaming which in turn allows you to binge watch entire shows without having to wait for episode releases.
It supports multiple devices so you will have no problem staying in touch with your favorite shows. The program will also allow you to pick up from where you left during a period show.
For users with kids, there is a password protection feature which prevents the watching PG-rated content. Kids get their profiles and watch their favorite shows without you having to worry about the content they watch.
In the event you want t view your shows and movies offline, the program has a download feature. Additionally, the quality of your viewing will vary depending on the internet speed and screen.
Language:
English / German / Portuguese / French / Dutch / Spanish
Last updated on:
Jul 20, 2019
BEST ALTERNATIVES
COMMENTS