Adobe Photoshop CS6 update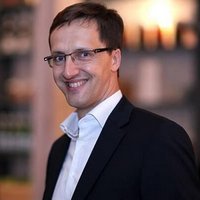 Review by
Sam, software expert
The Adobe Photoshop CS6 update is a newer version update of the Adobe Photoshop app. The app itself helps with the professional handling of pictures which allows you to edit and make useful adjustments for business, school projects, and personal use.
The CS6 update is a patch for previous errors which were present in the version 13.0.0.1. Previous versions presented a number of issues which Adobe has worked on fixing based on user feedback. This makes it easier for users to enjoy their app and produce more quality work.
The CS6 update can only work for users who have the correct version of Photoshop. Users who do not have this particular version do not have to worry about the update.
It is free and easy to install. The update can easily be installed from Adobe's website. It does not require a lot of extensive knowledge in computers.
The update comes with fixed security which could expose the app and the system at large to malicious hacks.
It also improves the stability of Adobe Photoshop and allows it to run smoothly. This, it does through improving how some tools such as graphs and drawings work.
Unlike the previous version, the update prevents the Photoshop app from stopping unexpectedly.
Runs on:
Windows 7 / 8 / 10
Language:
English / German / Portuguese / French / Russian / Italian / Dutch / Spanish / Polish
Last updated on:
Jul 09, 2019
BEST ALTERNATIVES
COMMENTS