Adobe Photoshop Express for Windows 10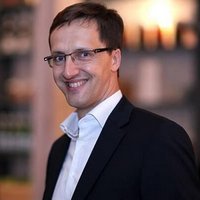 Review by
Sam, software expert
The Adobe Photoshop Express is an image editing software that is built to help designers come up with the best pictures. This program is a smaller version of Adobe Photoshop and comes with minimalist features. The free version of this software is built to work well with windows 10 and will provide users with only the basic features of image editing.
This allows different users, especially novices, to familiarize themselves with image editing. The software is easy to use and has a friendly interface. There are a number of benefits and features which make this program ideal.
Its autocorrect features automatically fixes different settings of the software with different pictures such as brightness, exposure and shadow settings. One can easily make the smallest of changes on a photo while the software makes the rest.
It allows users to crop, resize and move pictures depending on the task at hand.
Users get up to 20 free filters to create professional looking pictures. They can easily upgrade to the premium version to get more filters.
The program is easy to download and use. This allows different users to enjoy services, not to mention that the software has a friendly interface. Users will not require extensive knowledge of computers to use the program.
Language:
English / German / French / Polish
Last updated on:
Jul 09, 2019
BEST ALTERNATIVES
COMMENTS