Virtual DJ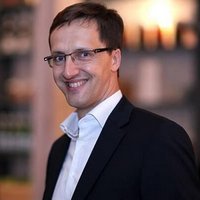 Review by
Sam, software expert
DJs are responsible for creating the best experience using different music. What better way to do this than to use the Virtual DJ?
Virtual DJ is a DJ software built to allow DJ's and general users to get creative with music. It supports MP3 and videos and comes with features that enhance the experience. The user interface resembles 2 turntables and can also be expanded to 4 decks depending on the skills of the user.
With re than 100 million downloads, the Virtual DJ software sure comes with a number of features and benefits which make it an ideal pick. These include:
A vinyl emulation feature to control music files and create the right order for DJs. This makes it easier to keep track of music hence enhancing professionalism.
It supports multiple versions of the Windows OS.
It is light on your computer system and will not take up too much space.
Users will enjoy the automatic BPM and KEY calculations for a greater experience.
The software has pitch control as well as karaoke support for users who want to have some fun.
Its compatibility with iTunes playlists allows you access to millions of music files from the internet.
Runs on:
Windows NT / Vista / 8 / 10
Language:
English / German / French / Italian / Spanish
Last updated on:
Jul 09, 2019
BEST ALTERNATIVES
COMMENTS