Adobe Photoshop CC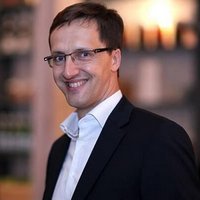 Review by
Sam, software expert
Are you looking for an app that will help you nature and grow your creative side?
The Adobe Photoshop CC is designed for users who want to make the best out of their photo experience. Built for everyday use in presentations, creative fun and so much more, this app is easy to use and powerful enough to make our work shine.
The app comes with features that enable easy interaction. Its photo editor makes it possible to perform many functions such as straighten, crop, flip, rotate and make instant corrections on photos. You will have a wide array of photo frames to pick from, allowing you to customize and create beautiful borders for your pictures.
The Adobe Photoshop CC has an easy share function which allows you to share your already properly designed photos through multiple sites. Using a collage maker, you will have no problem creating an impressive collage. This feature also allows you to pick the perfect grid for your collage, easily switch and replace pictures, and adjust the shape and look of pictures to fit your needs.
Additionally, the Adobe Photoshop CC enables you to easily print the pictures from the application thus making your work easier.
Runs on:
Windows Vista / 7 / 8
Language:
English / German / Portuguese / French / Russian / Italian / Dutch / Spanish / Polish
Last updated on:
Jul 09, 2019
BEST ALTERNATIVES
COMMENTS