Adobe Illustrator CC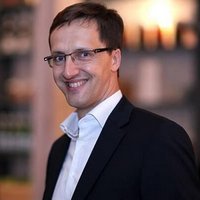 Review by
Sam, software expert
The Adobe Illustrator CC is a vector graphics editor that allows designers to create professional logos, icons, and sketches. As an improved version of its predecessor, this editor comes with added features and improvements which make it an ideal pick for any user.
The editor includes a wide variety of colors and fonts to work with. Users now have more freedom to create their best works.
Users can sync program settings across devices, thus allowing them to commence with their work from wherever they can. Such flexibility aids in making designers more efficient.
The program is able to save your work in the cloud which is more secure. It is hard to get hacked or lose data.
Users can easily access Behance, an online platform where designers showcase and share their best work.
The program comes with a touch compatible type tool which is ideal for working with modern devices.
It comes with a full set of drawing tools such as brushes, gradient effects, filters, and special filters. Users do not have to use multiple programs to get the same service.
Novice users can also benefit from the templates provided which allow quick editing or creation of different designs. This is especially ideal for users who want to take their time learning the program.
Language:
English / German / Portuguese / French / Russian / Italian / Dutch / Spanish / Polish
Last updated on:
Jul 09, 2019
BEST ALTERNATIVES
COMMENTS