Photoscape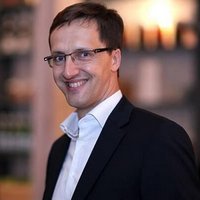 Review by
Sam, software expert
Do you need to edit your photos for both professional and personal use?
Photo Scape is an easy and fun application that enables you to make professional edits on pictures from your digital devices. It was developed by MOOII Tech Korea and contains features that make the app easy to use. This makes it easier for you to enhance the quality of your pictures.
The app is made for both Mac and Windows users and provides you with a wide range of languages to choose from and download. There are a number of features and benefits which make Photoscape an ideal option.
The app is free and easy to download hence allowing users an easy time to set it up.
It allows you to easily retrieve and save your files in your computer as well as provide features that enhance your experience.
The app has features such as splitter, which allows you to split the pictures into different parts, Animated GIF, combine which allows you to combine two photos into one and a paper print option for when you want to preserve your photos in hard copy.
It has a face search option which is ideal for when you want to search for similar photos on the internet and a RAW converter which converts photos from RAW format to JPG.
Runs on:
Windows Vista / 7 / 8 / 10
Language:
English / German / Portuguese / French / Russian / Italian / Dutch / Spanish / Polish
Last updated on:
Jul 09, 2019
BEST ALTERNATIVES
COMMENTS