AutoCAD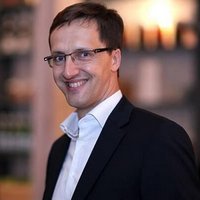 Review by
Sam, software expert
The AutoCAD is an essential application that is built for engineers and designers to allow them to come up with different representations of models before building them. AutoCAD has been used by millions of experts to create accurate models around the world for commercial use.
Its use comes with a number of benefits. Not to mention that there are a number of features which make the application an ideal pick for creating useful models. These are:
While it requires a little technical knowledge to operate, AutoCAD is easy to use and comes with a friendly interface. This is especially ideal in fields that require efficiency.
The app is available in more than 15 languages which makes it accessible for people around the world.
It supports different APIs which allow easy customization and automation. This makes work easier. Some of these APIs include AutoISP, VBA, .NET, Object ARX.
AutoCAD also comes with multiple plugins which are available on the Autodesk exchange apps.
You can easily import or export drawing information on the application making it easier to achieve your goals.
The app comes with different vertical programs which are programmed to fit different fields. Such diversity eliminates the need to have multiple applications.
Runs on:
Windows Vista / 7 / 8 / 10
Language:
English / German / Portuguese / French / Russian / Italian / Dutch / Spanish / Polish
Last updated on:
Jul 09, 2019
BEST ALTERNATIVES
COMMENTS