iTunes 64 bit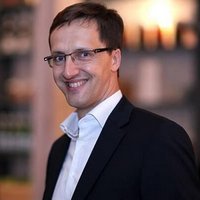 Review by
Sam, software expert
Playing music requires that one has the right apps. And it has never been better than with the iTunes player. ITunes is designed to help play digital music and videos. The player allows users the best experience with their favorite music.
The player is built for Windows users running a 64-bit system. It is an-easy-to-use the app with no heavy requirements for downloading it. It is also designed to help users organize their entertainment needs such as movies, TV shows, and apps.
There are a number of features and benefits presented by the iTunes app. They include:
The ability to organize music into playlists. This makes it easier for users to classify their music into sensible groups.
It allows users to edit file information. Users can change file names for every audio file.
It comes with a direct link to the iTunes official store which provides thousands of media files for entertainment.
The player allows users a wide range of services such as shuffling of music which plays random music from a list as opposed to using a particular order.
Users can also easily copy files to an iPad or other digital players.
The player has a friendly interface that is easy to use.
Runs on:
Windows 7 / 8 / 10
Language:
English / German / Portuguese / French / Russian / Italian / Dutch / Spanish / Polish
Last updated on:
Jul 09, 2019
BEST ALTERNATIVES
COMMENTS