Winamp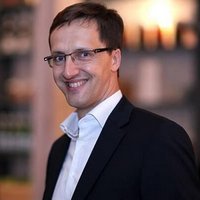 Review by
Sam, software expert
Playing media file has never been easier on your computer than with the Winamp media player. A veteran in the industry, Winamp allows users to play and, or watch different media files across different devices. It is built to also allow users to play audio files for both work and entertainment.
This free and reliable app is designed to support Windows, Android and Mac operating systems, making it more accessible to everyone. Additionally, it also plays multiple formats.
The Winamp application comes with a number of features and benefits that make it an ideal choice. They include:
The app has a media library database that collects all media information from the system making it easier to play through different files without having to search for them.
It has CD support which allows users to play and import music to and fro CDs. This even includes burning text into CDs.
It has an easy to use interface that does not require extensive knowledge in computers to use.
The app has a podcatcher which enables you o use the app as an RSS media feeds aggregator. This makes it easy to download and play content as streaming media.
Language:
English / German / Portuguese / French / Russian / Italian / Dutch / Spanish / Polish
Last updated on:
Jul 09, 2019
BEST ALTERNATIVES
COMMENTS