BitTorrent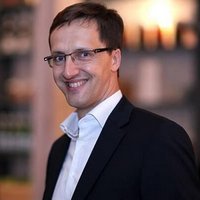 Review by
Sam, software expert
You don't always have to go to the movies to watch your favorite movie or sit in front of your television. You can easily download your favorite movies and TV shows by using a reliable and fast solution. With the BitTorrent protocol, you can easily get them all with nothing but an internet connection.
Through a peer to peer networking system, BitTorrent allows users to share and download large media files BitTorrent comes with a number of feature and benefits. They include:
The program has different clients to enable easy sharing of files. Clients are other protocols which deliver specific files these clients include uTorrent, Xunlei, qBittorent, Vuze, Deluge, and so much more.
Each client provides users with a comprehensive list of files for download.
While the protocol offers fast and free downloads for clients through their clients, they also offer different premium packages which also includes offers such as VPN.
The program is easy to download and use. It also allows live streaming for users who do not wish to download their shows.
It comes with a light footprint and does not weigh down on your computer system. This means that you do not require too much space to run the program.
Runs on:
Windows NT / Vista / 7 / 8 / 10
Language:
English / German / Portuguese / French / Russian / Italian / Dutch / Spanish / Polish
Last updated on:
Jul 09, 2019
BEST ALTERNATIVES
COMMENTS