Tencent Gaming Buddy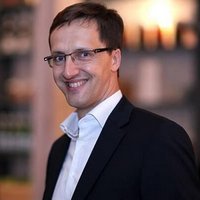 Review by
Sam, software expert
It is now more possible than ever to play your favorite Android games on your computer.
The Tencent gaming Buddy is a PUGB mobile emulator built for gamers to help them play android games using their computers. With great and reliable performance, the app is highly optimizable to ensure that every minute you spend with it is enjoyable.
It comes with an easy to use interface that makes it easy for you to launch your favorite games with as little effort as possible.
The app is easy to install as users do not require any accounts of VPNs. This makes it easy to download and start laying your favorite games in the shortest time possible and without even having to give out your information.
The app offers its users with 2 customizable options. Therefore, the PUGB mobile overlay will fit your desired look.
It is highly accessible even to low end computers hence ensuring that everyone has easy access to the app.
It can be played on low-end computers. This makes it more accessible to everyone.
It is possible to change the screen resolution from 720p to full HD and even 2K resolution. This allows you to improve the quality of your gaming experience.
Runs on:
Windows 7 / 8 / 10
Last updated on:
Jul 09, 2019
BEST ALTERNATIVES
COMMENTS